We are proud to be working with IDINA MENZEL (Tony Award winner & singer of "Let it Go") and her foundation, A Broaderway.
This non-profit organization is dedicated to offering girls from under-served communities an outlet for self-expression and creativity through arts-centered programs.
a wear your words collection:
Words & designs inspired by the minds of ABW girls in the Leader-In-Training (LIT) program.
Handmade custom cuff bracelets individually designed, hand molded & painted. (S,M.L wrist sizes available)
30" gold ball chain necklace adorned with a 3" custom clear word-bar charm engraved with message. Fun, unique and one size fits all.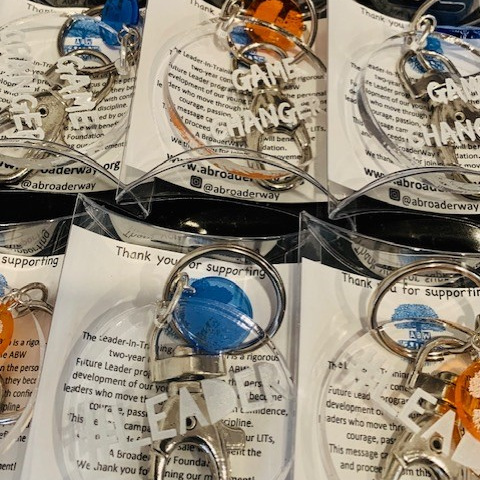 Custom circle charm engraved with message, key ring, clasp and mini ABW logo charm. A great gift for anyone.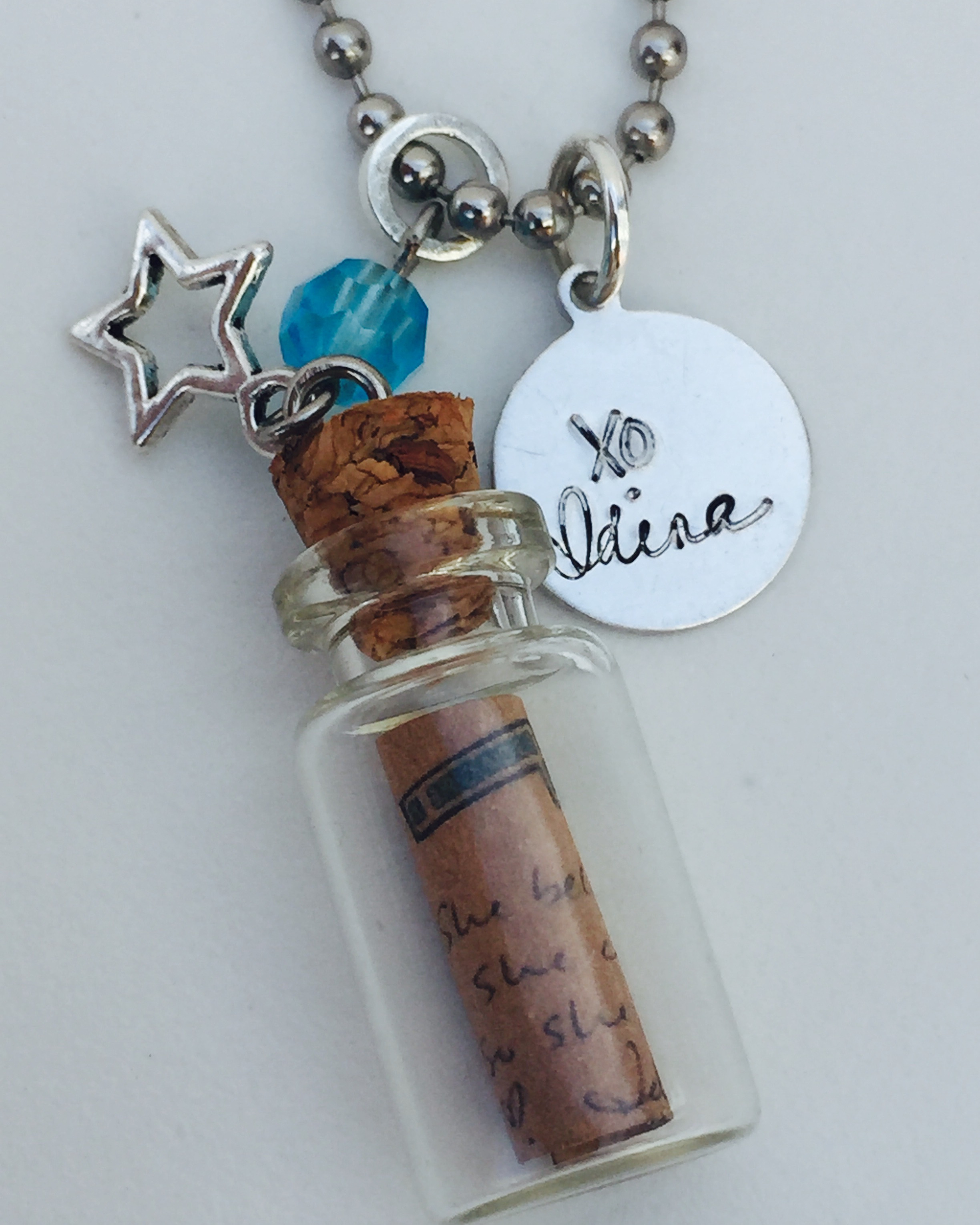 This "Broaderway Blue" mantra-in-a-bottle necklace includes custom charm hand-stamped with Idina's autograph and the following handwritten mantra sealed inside the bottle;
"She believed she could. So she did."
Proceeds go to A BroaderWay Foundation and continue to be a precious keepsake for Idina Menzel fans around the world.